How Pop Boxes May Help In Boosting Your Business?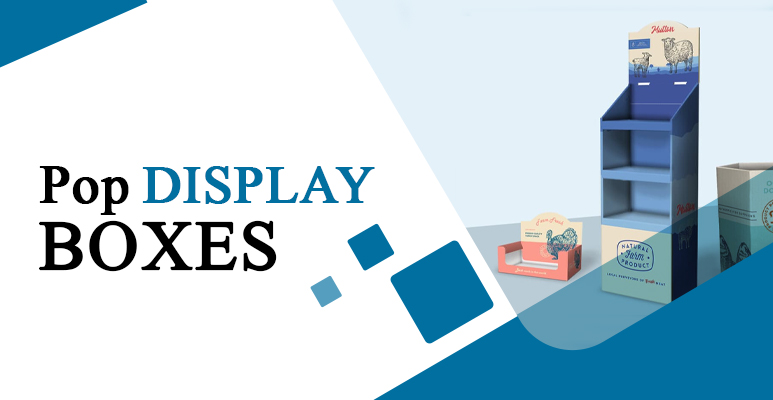 Whether you run a food business or one that sells beauty essentials, you need good-quality packaging. There is no other type of box better than pop boxes. They are a treat for every business out there for many reasons. These boxes can be created in various shapes and sizes. This feature makes them ideal for packaging hundreds of retail products of everyday use. Moreover, they make your product stand out with their fascinating layout. There is no restriction to the design when it comes to these boxes. From the style of the box to its printing, everything speaks about your brand. There are several ways how custom printed pop boxes help in boosting your business.
Pop Boxes Have an Attention-Grabbing Design
The best perk of these boxes is that they have a design that grabs attention instantly. This is one of the major reasons why businesses use them. The packaging is easy to customize. So, you can create pop boxes of any shape and size according to your product. The freedom to tinker with the shape, style, or any other feature is one of the major reasons why it boosts businesses. The size can also be altered according to the product. You can create boxes of unique shapes and designs to fit your requirement.
Moreover, you can also add vivid colors and stunning designs to the box. The presence of bright colors enhances their beauty and helps catch every onlooker's attention. Furthermore, if you create a box of a unique shape, it is bound to get attention. When placed among competitors, it will also make your product stand out. The more creativity you add to your boxes, the more captivating their design will be. With this packaging, the only limitation will be your imagination. The more out of the box you think, the better the outcome will be.
They Are Cost-Effective
Despite common opinion, these boxes are not heavy on the pocket. They have a highly cost-effective design. Therefore, getting your hands on them for your business will not push you into depths of loss. Even if you go for different customizations, they will not punch a hole through your wallet. This makes them a better packaging option for businesses.
In addition to that, even if you are a new business or a start-up, you can easily create a bunch of pop packaging boxes. Customize them according to your branding requirements to experience a good increase in sales. The prices of these packaging boxes are considerably lower than many other types of boxes. This will prove extremely beneficial in boosting your business.
They Provide Ease of Shipping:
Another reason how these boxes are beneficial for businesses is their ease of shipment. With other types of packaging, shipment is a huge problem. The design of the box is often damaged while delivering to the customer. This gives birth to a headache, a mess, and an angry customer. However, that is not the case with a pop box.
These types of packaging boxes are shipped flat without forming the intended shape. This extra perk keeps the boxes safe during the transition. Moreover, when the structure of the box is so amazing, it remains free of damage during delivery. Big thanks to the durable construction!
They Are an Excellent Marketing Tool
Custom printed pop boxes are good for business as they are an excellent means of marketing. When you create a custom box with your brand's name and logo printed on it, it will speak for the product. The unique design of the box will compel buyers to purchase your product. In addition to that, even if they do not purchase the product, there is a high chance, that your boxes will remain in their memory. This pop packaging is highly memorable when placed in comparison with plain boxes. Therefore, they are excellent for boosting your business.
Pop Boxes Give a Hands-On Unboxing Experience
Another major reason why these boxes are a big consideration by businesses is that they give a hands-on unboxing experience. They are designed creatively, so it is fun to unbox them. They will give your customers an unboxing experience that they will not forget. Whether you design the box internally, externally or both; unboxing it will be an experience of a lifetime.
Conclusion
When you are getting pop boxes for your business, you are making the best long-term investment. These boxes will successfully get you, loyal customers. They will always leave an impression on the buyers. Moreover, with the unique design, the boxes will urge customers to purchase your products.
If you are looking for durable and sturdy packaging, you can get them at Premier Custom Boxes. We provide you with a packaging solution that is according to your requirements and cater your need well. These pop boxes are designed and created especially for you, so you will not find any duplicate designs out there. They are crafted with care taking into account all the design elements that can attract the buyers. Designing your customized packaging from us will help in boosting your business.